Modular Conveyor
Modular Conveyor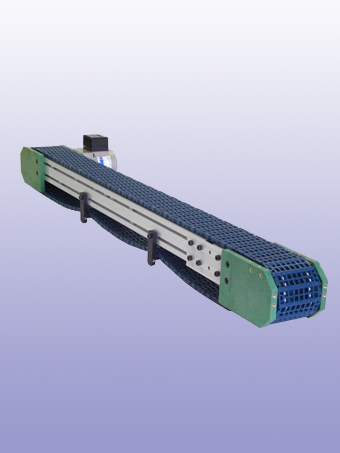 [Overview]
&nbspConveyor has been used for various situation in manufacturing field, such as from light transport of electrical parts and sweets to heavy-duty one of heat treatment, dry, and chemical treatment.
&nbspAbove all, representative conveyor belt is internal lubricated polyacetal belt, which characteristics are shock, wear, and chemical resistance and non-adhesive.
&nbspWe have created conveyors using that plastic belts and it enables high stability and meandering-less.
[Features]
Use light and highly-rigid aluminum frame
Possible to change conveyor length with affordable price in a short time
A wide variety of spec for installation place – selectable motor and driving unit
Selectable belt width adjusted to transport items in a multiple of 85mm
[High stability, meandering-less]
&nbspTo use plastic belt which is superior in breathability, anti-rust, and acid resistance enables transport of various products including manufacturing, farm, and marine items, bread, and medical products.
&nbspTransport capacity is 25.0 KG per 1.0M. Direct drive type through plastic sprockets realizes it nonslip, meandering-less, and noiseless.
[Maintenance-free, concerned safety measure]
&nbspTo change plastic belt is minimal by module unit.
&nbspIt can be done easily without special tools. Because of direct drive structure, belt adjustment and refueling are not necessary.
&nbspWe also provide it with full safety measures using drive system without chains and inward flame cut surface.
[TYPE, SPEC]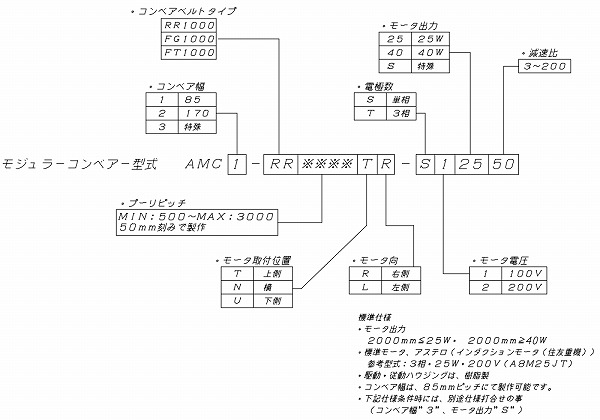 Remark
※1 Wide belt is available other than 85 or 170 in 85mm increments.*Separate quotation will be provided
※2 Non-standard motor outputs are available other than 25W and 40W.*Separate quotation will be provided
(See another catalogs for types and specifications of modular belts.)
Please contact us for further options as oilpans.
Conveyor is provided assembled one in general. Its kit is alos available.
Modular belts
RR1000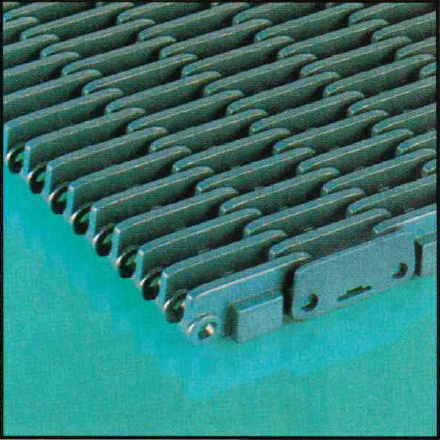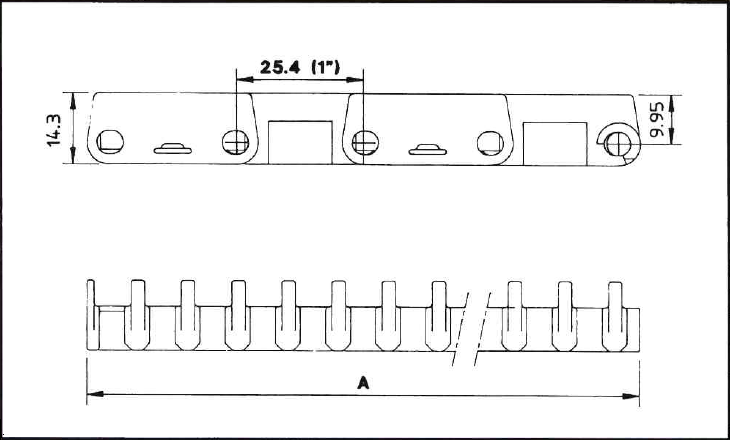 | Pitch | 25.4mm *1 inch |
| --- | --- |
| Open part | 40% |
| Backbent minimum radius | 50mm |
| Belt material | Polyacetal (green) |
| Bracket material | Polyacetal (green) |
| Temperature range (dry) | from 4 to 80℃ |
| Temperature range (non-dry) | from 4 to 65℃ |
| (Nominal) Belt tensile strength (21℃) | 22kN/m(2245kgf/m) |
| Weight | 7.95KG/㎡ |
FG1000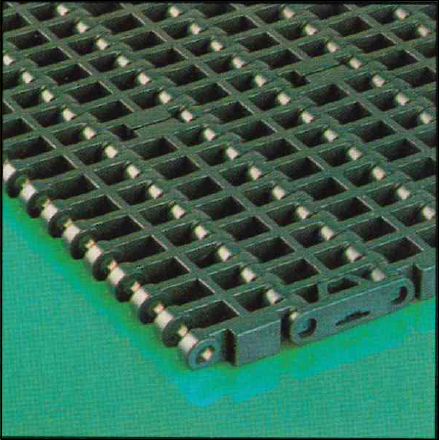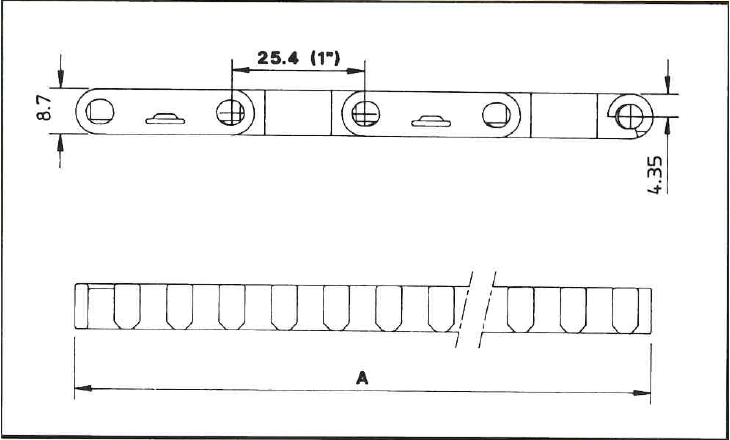 | Pitch | 25.4mm *1 inch |
| --- | --- |
| Open part | 40% |
| Backbent minimum radius | 25mm |
| Belt material | Polyacetal (green) |
| Bracket material | Polyacetal (green) |
| Temperature range (dry) | from 4 to 80℃ |
| Temperature range (non-dry) | from 4 to 65℃ |
| (Nominal) Belt tensile strength (21℃) | 22kN/m(2245kgf/m) |
| Weight | 5.40KG/㎡ |
FT1000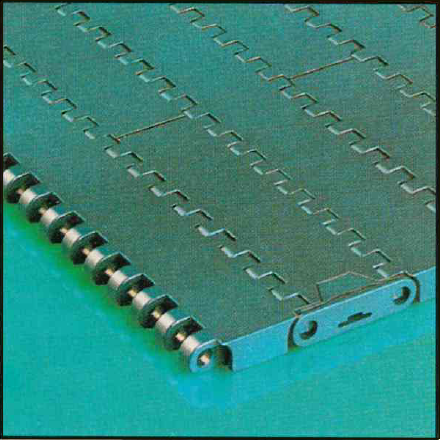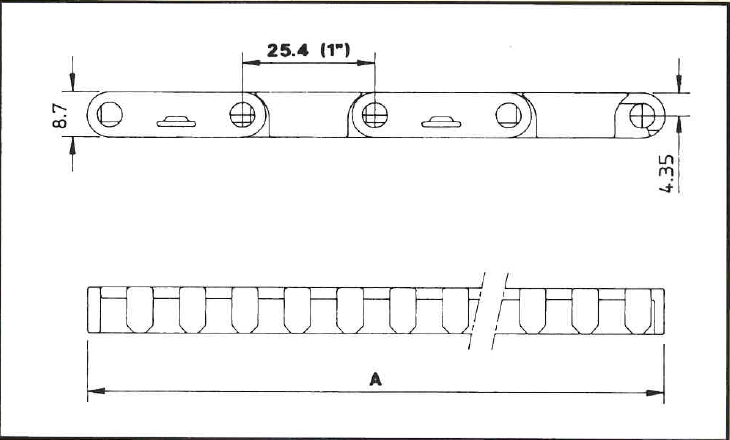 | Pitch | 25.4mm *1 inch |
| --- | --- |
| Backbent minimum radius | 30mm |
| Belt material | Polyacetal (green) |
| Bracket material | Polyacetal (green) |
| Temperature range (dry) | from 4 to 80℃ |
| Temperature range (non-dry) | from 4 to 65℃ |
| (Nominal) Belt tensile strength (21℃) | 22kN/m(2245kgf/m) |
| Weight | 6.50KG/㎡ |